Our London office search service is completely free to use, and our advisors are on hand to go that extra mile in finding the perfect business address at cost effective rates. We offer a comprehensive range of workspace options in Camberwell, from serviced business centres, creative workspaces, shared office space and desk rentals to short term rentals, industrial and warehousing, virtual offices and conventional commercial property leasing.
1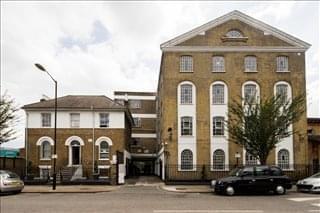 Situated on 99 Lomond Grove, this imposing Victorian residence and former bakery has been stunningly converted into a vibrant business community. Offices, studios and workshops are available on short- and medium-tern license agreements. With 23,000 square feet of workspace, the centre's units are arranged around a covered courtyard and range from 85 to 710 square feet in size.

There is also a virtual office option with a mailbox... More info
Serviced from £300 per person per month
Workshop and Industrial Units - Call for latest price
Camberwell Business Centre, 99-103 Lomond Grove - SE5 7HN
---
2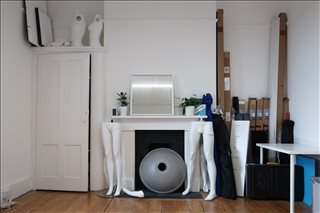 Nestled in the heart of Camberwell, this centre is home to a vibrant community of creative businesses and has a range of beautiful studio spaces. Housed within an impressive period building, the space has retained many of its original Victorian features, providing an inspirational setting with its high ceilings, original fireplaces and abundance of natural light. Perfect for small businesses, the centre has a robust menu of amenities... More info
Serviced from £180 per person per month
65B Camberwell Church Street - SE5 8TR
---
3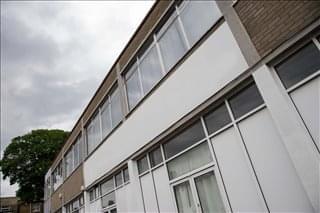 Modern, cost-effective office space solutions are found at the Lilford Business Centre. Bright and spacious offices and other business spaces range are spread across two floors. The ground floor also has small retail units, while small and large offices are located on the first floor.

Units are provided with flexible terms, whether you are looking for a short-term solution or permanent office accommodation. The business centre... More info
Serviced from £220 per person per month
Workshop and Industrial Units - Call for latest price
61 Lilford Road, Camberwell - SE5 9HR
---
Grow Your Business in Camberwell
Camberwell's commercial district is based in the area around Camberwell Church Street, between Camberwell Road and Denmark Hill in the west and Wilson Road and Benhill Road in the east. Several pubs, restaurants and shops operate in this area. Commercial properties are also found along Camberwell Road and Denmark Hill close to Camberwell Church Street. Much of the surrounding areas of Camberwell are residential.
Major employers in the district include King's College Hospital and King's College London, which operates its Denmark Hill Campus in Camberwell. The Institute of Psychiatry, Psychology and Neuroscience is based at the campus, which is steps from the Denmark Hill rail station. William Booth College is also found just south of the station.
Office Buildings in Camberwell
Office accommodation in Camberwell is relatively limited. Most spaces are in converted buildings or purpose-built business centre. Offices tend to be smaller, although businesses in a variety of sectors operate from this district in south London.
The Lilford Business Centre features affordable office spaces as well as studios and workshops. Units range from 320 to 3,500 square feet across two floors. Small and large offices are found on the business centre's first floor. Located at 61 Lilford Road, the centre has on-site parking.
Nearby is the Camberwell Business Centre at 99-103 Lomond Grove. The converted Victorian house and bakery has units ranging in size from 85 to 810 square feet. Offices are arranged around a covered courtyard and an on-site meeting room accommodates up to ten people. The business centre is home to solicitors, caterers, music industry businesses, and other companies.

Camberwell Transportation Links

Camberwell is served by the London Overground and rail services from Denmark Hill stations and Loughborough Junction. The journey to Central London is under ten minutes by train and local bus services connect the area to the rest of London.

More About Camberwell

Much of Camberwell falls within the London Borough of Southwark, although a small area is in the London Borough of Lambeth. The district's name probably comes from the Old English Cumberwell or Comberwell, which means 'well of the Britons'. This might have been a reference to the Celtic residents of the area that was dominated by Anglo-Saxons. The name might also mean 'Cripple Well', an unsettling reference to people with life-threatening diseases who were removed from the City of London to be treated with supposedly healing waters from local wells.

Camberwell's streetscape is a mix of Georgian and twentieth century properties. Some of the best preserved Georgian homes are found in the district, including along Camberwell Grove and Addington Square. Camberwell is mostly residential and includes several apartment blocks. Landmarks include the Salvation Army's William Booth Memorial Training College, a monumental building that is now home to King's College Hospital. Camberwell College of Arts and the South London Gallery are two of the district's many art galleries.