Following a year of exceptionally strong returns on commercial property, the London market has started 2015 dominated by optimistic rental growth prospects and by changing occupier trends.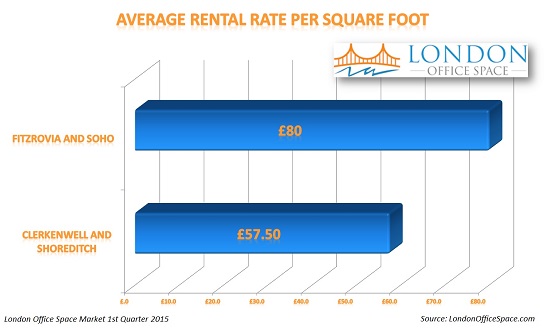 According to market analysts at Savills, activity levels began to accelerate in February across all commercial sub-sectors, being consistent with the trends observed during the past six months. London's established reputation as a global hub for businesses in the knowledge economy has brought about an increase in the amount of funding devoted to research and development (over £1.5 billion a year according to the most recent data). This fact has had a clear effect on the London commercial property market, which continues to provide support to new startups and relocating businesses. In turn, this has prompted changing occupier trends. Companies who operate in the knowledge-intensive sector have begun to look for properties beyond the Tech City and other areas that traditionally had a strong presence of media and knowledge companies (such as Soho and London Bridge). New clusters have emerged in Stratford, Tottenham, and New Cross. These areas increasingly cater to the property requirements of small and medium-sized businesses, which made up 47% of all transactions during the first quarter of the year. The current floor space supply is set at 6.7 million square feet and vacancy rates average 6.9 per cent. The top rents achieved during this quarter reached £70 per square foot.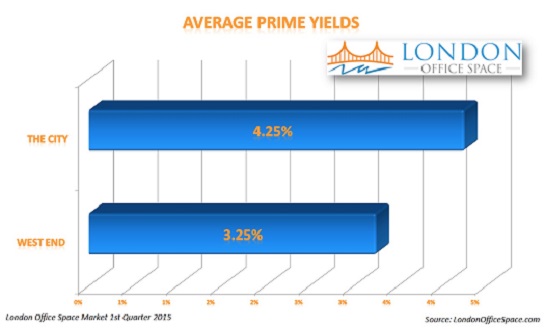 Office market trends
Availability has come under pressure due to the large number of commercial-to-residential conversions and to the significant level of commercial property being held as long-term assets. This is particularly the case in high-value areas like St James or Mayfair, where up to 80 per cent of the office floor space is locked up by investors.
On the positive side, we can highlight the successful redevelopment of the King's Cross – Euston corridor, also known as the Knowledge Quarter. Here, more than 350,000 square feet of commercial floor space have been taken up in a single transaction, the sub-lease of 6 Pancras Square. According to GVA Research, prime office properties in Camden and King's Cross have experienced large increases in rental values, driving occupiers out and towards nearby locations like Clerkenwell and Shoreditch, where rents average £57.50/sq ft. Rents in Midtown range between £62.5 and £72.5/ sq ft. Continue reading "Overview of London's Commercial Property Market – 1st Quarter 2015" →