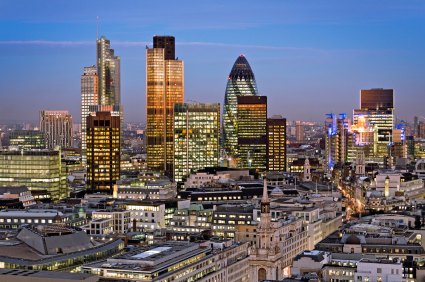 Clerical and desk-based jobs are a popular source of employment in London, although the type of roles available has evolved due to changes in the local and global economy. With the rise of the creative sector, many new and highly paid office jobs have appeared in London, and more specialised office jobs have been created in traditional sectors. Here's an overview of the top 7 highest-paid office jobs in the nations capital.
1. Finance Officer
Finance officers are mainly responsible for budgeting, auditing, and defining financial policies at a corporate level. This role requires a detail-oriented and analytical personality, as well as an understanding of compliance and strong numerical abilities. This role is more common in large corporations and multinationals within banking, finance, insurance, consulting, but there are also opportunities in the public sector and in smaller companies.
Typical salary:
– Entry level: £30,000.
– City average: £50,000 (approximately 15% higher than the average salary for all other London-based jobs).
– Late career: up to £95,000.
2. Cloud Architect
Cloud computing is one of the fastest-growth fields in IT, since an increasing number of companies are moving their operations to the cloud. Some surveys suggest that up to 77% of businesses interviewed plan to adopt cloud computing within two years, so there are plenty of openings in this area. Continue reading "The Most Highly Paid Office Jobs in London" →